"Life isn't about waiting for the storm to pass, it's about learning to dance in the rain" ~ Vivian Greene
Children who practice yoga are emotionally resilient and have a high level of self-compassion. They are physically strong and when yoga is started at an early age they set themselves up for taking on the challenges that we all face during adolescence. As they go through life, they can handle the tough times and celebrate the good times.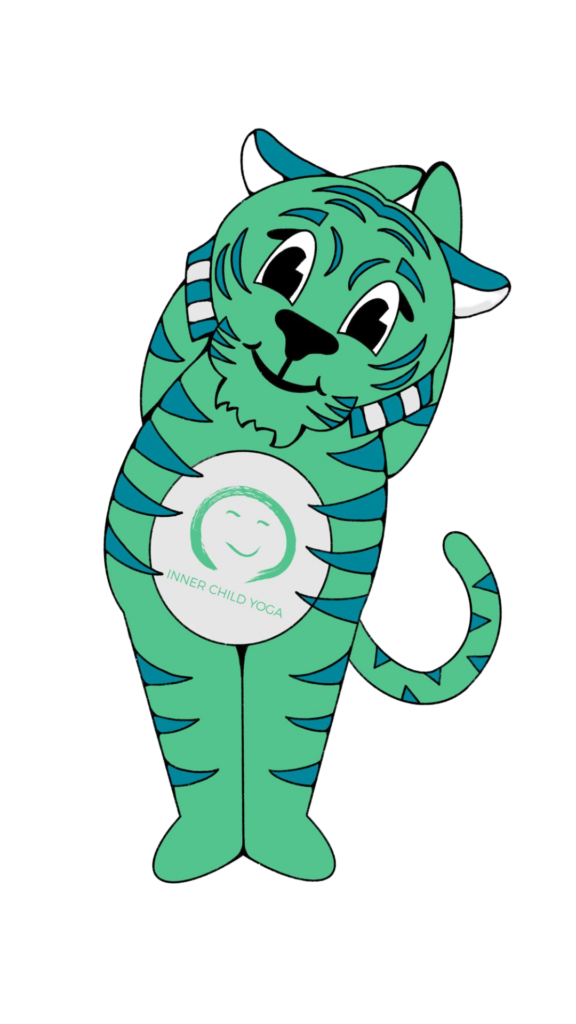 Yoga helps children to:
Regulate emotions and enable self-control
Build self-compassion and confidence
Maintain focus and concentration
Relieve tension, stress and anxiety
Stimulate creativity and imagination
Connect to the world around them
Celebrate what makes them unique
Show empathy and embrace diversity in others
Develop body awareness, strength and flexibility
Live a fit and healthy lifestyle
Our classes are loud and vibrant with lots of laughter, imagination and play. Children are encouraged to express themselves in a non-competitive, all-inclusive nurturing environment. The class concludes with a quiet and calming component where children relax and reflect on what they have learnt.
Children's Yoga is a secular practice that compliments all family backgrounds. It is fun and engaging, it organically develops children on a physical, emotional and mental level.
Yoga isn't about bending your body into the perfect posture. It's about using the body and mind to live in the present moment. Through yoga we learn to observe what is happening within us and respond to it in a non-reactive way. This translates so simply to children who are still learning to find their way in the world. They discover that they can embrace all facets of human nature and love who they are.
Our programs run in Early Learning Centres, Schools, OOSH's , Sona Yoga and TriShine Wellness. We are also available for special events like birthday parties.
Contact us at info@innerchildyoga.com.au to find our more.
We are on Instagram, have a Facebook page and Pinterest boards with resources and activities that you can do at home with your child. We like to take yoga off the mat and into our everyday lives.
"Katie creates a gorgeous, safe and fun space for kids to learn yoga. My 5 year and 7 year old love the gentle and playful practice and look forward to the class every week. They have been attending for just a few months now and have really developed in their awareness of their emotions and bodies. It has been amazing and special to see them grow so much in this way! " – Miranda, parent