The gift of creating memories
I remember moving house a few years ago, we moved from an old outdated house to a new property that was spacious, full of light and had a good sized garden. I loved it but my son who was 8 at the time didn't, he wanted to move back to the old place – it was full of his happy memories.
Time is something that is hugely valuable to children. When it comes to gifts, the lasting ones are experiences that make a memory.
We've spent so much time at home over the past 2 years. You may have had holiday plans put on hold or scrapped altogether. It's been a difficult time for all and children haven't escaped the pressure.
This Christmas balance out physical gifts with experimental ones. Creating a sense of adventure lifts our spirits and boosts positivity.
I'd like to share with you my Top 10 'Doing' presents around Sydney:
Read More
What was 'nice to have' is now essential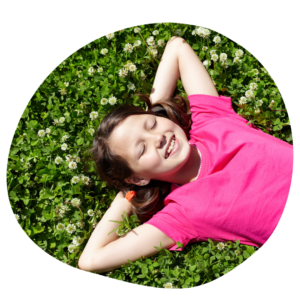 Where do we start with 2020? There's no doubt that with the drought, bushfires, floods and the pandemic we'll all be happy to leave this year behind us.
It is well known that yoga and mindfulness can reduce stress and anxiety. The physical aspects for children are also important for their mental health and wellbeing.
October is National Mental Health Month.  This year's theme is Mental Health Matters.  It cuts to the ethos of our business.  Inner Child Yoga empowers children to connect with themselves, love who they are and fully experience this adventure called life.
We recently reached out to our families to gain a better understanding of how kid's yoga and mindfulness has supported their households this year.
This is what we found… 
Read More
5 fun kids yoga poses for awakening into Spring 
The nights are starting to draw out, that chill that's been in the air these past weeks feels warmer and new growth is appearing in the gardens and parks around the city.  It's in full swing, here is Spring!
In yoga and TCM (Traditional Chinese Medicine) spring is associated with the Wood element and the Liver and Gallbladder meridians.  During spring we can create flexibility in both body and mind. It's about sparking ideas and gaining inspiration and vision for the months ahead.
Through yoga postures and breathing techniques we release frustration and let go of any negative emotions that may be holding us back.
For many kids, fatigue is starting to sink in.  It's been a busy school year with lots of learning, activities and for some exams.  It's not uncommon during this time of the year for kids to become irritable and cranky.
An interview with a preschool yogini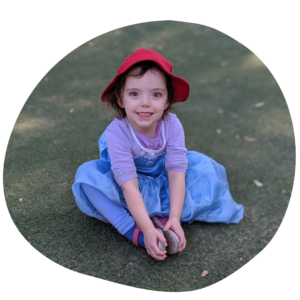 What is kids yoga and mindfulness? Is it exercise? Is it just another way to play? Or is there more to it than that?
Kid's yoga and mindfulness is about children connecting with themselves to create a balance between their body, heart and mind.  They learn skills that boost their wellbeing and build awareness of their emotions and reactions.  The skills learnt in class can be taken off the mat and into the everyday.  A regular practice increases focus and aids concentration in the classroom.  Kid's yoga and mindfulness creates strong, happy and resilient kids.
I caught up with Lucy, a 4 year old yogini who attends our weekly classes at Mascot Child Care Centre to find out what she thinks about kids yoga and mindfulness classes.
Why we need yoga and mindfulness in Early Childhood
Over the past few years there has been an increase in new childcare centres opening across Sydney.  Centres looking to differentiate themselves are increasingly looking to health and wellbeing programs like yoga and mindfulness to attract new families.
Structured yoga and mindfulness programs are more than fun and games; they complement the Early Years Learning Framework and help kids to develop physically, mentally and emotionally.
One of our families recently commented "The most valuable part is the tools it provides them to recognize and deal with Big Emotions which is something they otherwise would miss out on".
How yoga and mindfulness can help kids with Asthma 
Spring is the season that asthma and allergies suffers dread the most due to triggers such as poor air quality and high pollen count.
The 2014-15, the Australian Bureau of Statistics, National Health Survey reported that approximately 2.5 million Australians live with asthma. Looking at the 0-14 year age range they found that a massive 12% of boys and 9% of girls have asthma. As you read this you may be thinking of a child you know with asthma, you may have a one yourself.
An exciting new study from the Chinese University in Hong Kong found that regular yoga practice had a positive impact on the quality of life of asthma suffers. Kid's yoga and mindfulness can help as a complementary therapy and an alternative to standard breathing exercises.
5 fun partner poses to do with your kids 
Kids are natural yogis and they love to play.  Sharing your practice together is a great way to connect on a physical, mental and emotional level.  It's also an opportunity for us to reconnect with the child we once were.  Last term I told my Little Lotus class that I often face-plant during my personal practice.  This was met with shock and surprise.  Showing kids that we fall over, even as adults, is really important.  It demonstrates that it's OK to fall; all you have to do is get back up and try again – an important life lesson.
Practicing yoga with kid's increases bonds, builds self-esteem and helps create strong families.  All you need is a bit of space and a willingness to give it a go.  If you're looking for somewhere to start, have a look at these five fun partner yoga poses…
A little gratitude goes a long way
We are all familiar with the idea of gratitude and teach our kids to say "thank you".  However gratitude can have a deeper longer lasting effect due to its numerous physical and psychological benefits.  These include increased happiness, stronger relationships and better physical health. 
In 2003 leading gratitude experts Robert Emmon and Michael McCullough conducted a study called Counting Blessings Versus Burdens: An Experimental Investigation of Gratitude and Subjective Well-Being in Daily Life which tested this idea. They found that introducing a reflection based gratitude practice into our life increased wellbeing.
Reflection based exercises are a great way for kids to process information and relate it to their existing knowledge.  It is an important part of kids yoga and is practised in each class at Inner Child Yoga.
I'm a big fan of taking yoga off the mat and into everyday life and would like to share with you three quick, easy and low cost reflection based gratitude practices to do at home with your family.
How kids yoga aids school readiness
This is the time of year when excited preschoolers and their families go to their 'Big School' orientations.  Much of the year has been spent learning letters, numbers and alike.  All this knowledge is a great foundation; however research shows us that focusing on socio-emotional skills is the best way to set kids up for success.  The Dunedin Study, a ground breaking longitudinal study from New Zealand found that "Young children's self-control skills — such as conscientiousness, self-discipline and perseverance — predict their health, wealth and criminal history in later life regardless of IQ or social background".
Kids yoga classes greatly contribute to the development of social and emotional skills.  Here are some areas of yoga that help kids develop self-control and prepare them for school.
Read More
4 reasons why every kid should practice yoga
Essentially yoga is about balance – creating equanimity to live a peaceful life in good health and in harmony with the world around us. Yoga for kids is fun and playful but it also teaches children how to be comfortable in their own skin. It develops personal strength which comes from within and not from an external source which can fade, change or leave.
Here are 4 reasons why I believe encouraging your child to practice yoga is one of the best things you can do for them:
Just breathe – 3 calming techniques for you and your child 
Our breath is our Guru, it doesn't have to be some long-bearded old guy sat in a cave up a mountain in India. It's inside us, we all have it.  
Check-in with yourself in this very moment.  How are you feeling right now?  Take a minute to watch what your breath is doing.     If you are relaxed you will find that your breath is slow and calm.  If you're having a difficult day you may find that your breath is short and shallow.   Our breath centres how we feel and it influences how we respond to what is happening around us.
Teaching our kids conscious breathing can help them learn to regulate their emotions.  It can be the difference that stops a full-scale meltdown in the middle of the supermarket, for both you and your child.  Here are a few techniques that can be done anywhere, at any time: