"Intelligence comes into being when the mind, the heart and the body are really harmonious." J Krishnamurti
Kids yoga and mindfulness teaches life skills that children can take with them as they grow. Our programs are designed to enhance personal power, encourage self-belief and build strong healthy bodies and minds.
We educate the children on the poses and yoga therapy movements we use to develop their understanding of how their body works.
Our COVID Safe school wellbeing programs are designed specifically for 5-12 year olds.
Using specific yoga therapy exercises children can effectively process any stress and anxiety the current climate is causing.
Our programs support the Connect, Succeed and Thrive components of The Wellbeing Framework for Schools.
They also assist in developing the five essential skills of the PDHPE syllabus. Specifically our programs target the following strands:
Active Lifestyle
Games & Sport
Growth & Development
Interpersonal Relationships
Personal Health Choices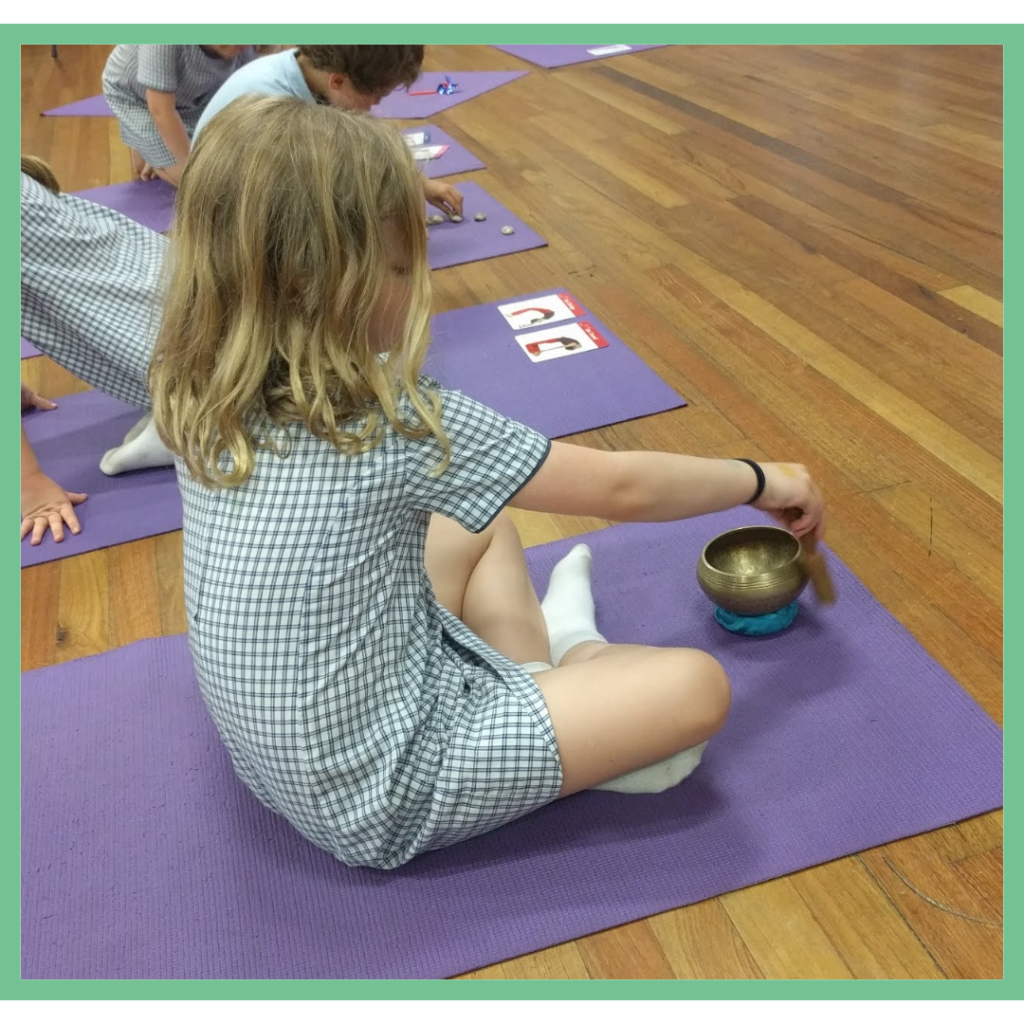 Programs follow a strict COVID Safe Plan. They include mindfulness practices, breathing exercises, adapted Hatha yoga poses, yoga therapy movements, yoga games, affirmations, reflections, meditation and relaxation.
The class set-up provides a comfortable and safe environment for kids to experience their emotional and mental sensations during practice. There is a focus on calming and relaxing techniques enabling the kids to focus and self-regulate their emotions.
We offer 7-10 week kids yoga and mindfulness programs to school and Out of School Hours providers
One-off classes for special school events or vacation care are also available. These classes are specifically designed for your event.
Please contact Katie on 0405 585240 or via email to info@innerchildyoga.com.au for pricing.
"Before yoga today I felt frustrated, after I felt calm" – Justin, aged 8
Expression of interest