Congratulations on joining the 7 day mindful brushing challenge!
Everyday we have the opportunity to practice mindfulness through simple day-to-day activities.
Cleaning our teeth is often a task that is done on auto-pilot. Switching this task to a mindful practice enables us to stretch our awareness whilst maintaining great dental health.
Here's how to do it…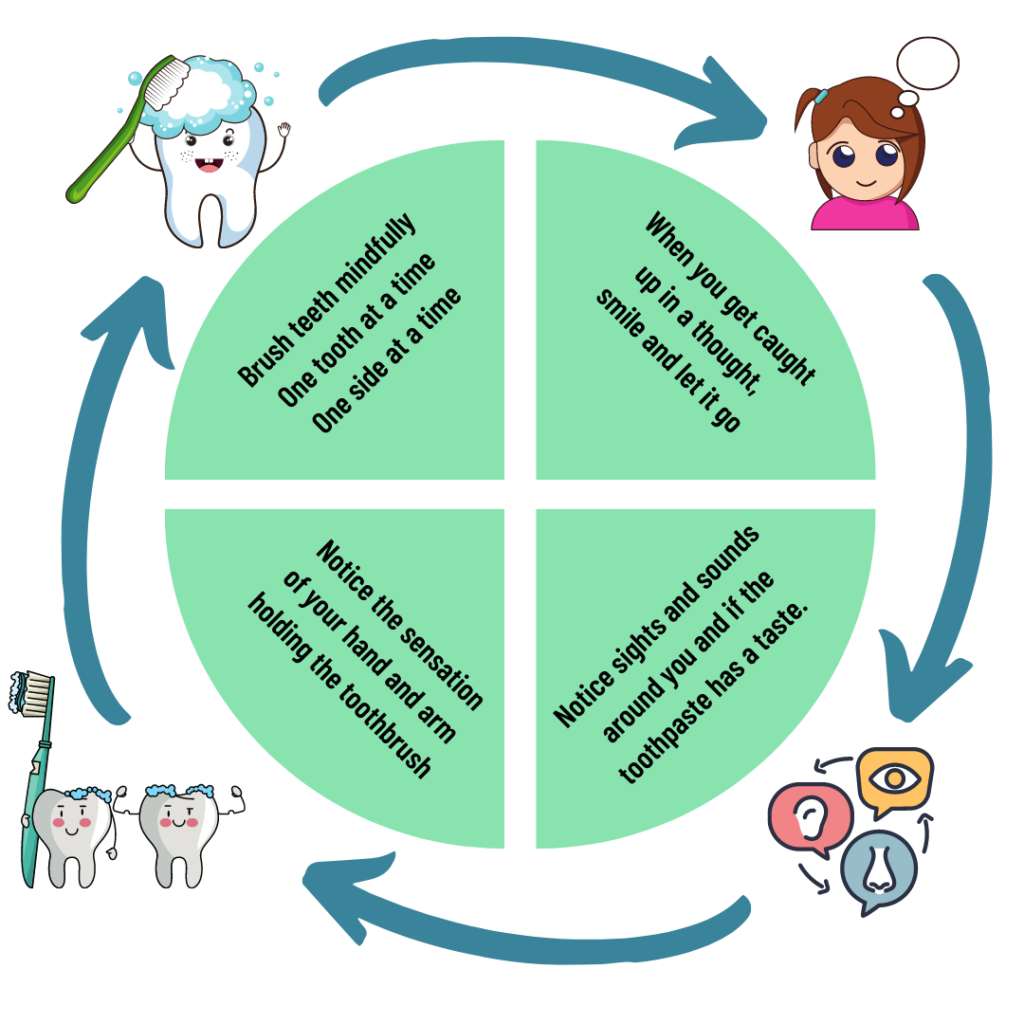 To get started print off this My Mindful Brushing Chart for each person in your household who's taking part in the challenge.
One of the trickiest parts of mindfulness is remembering to do it. During the 7 days, encourage one another to help everyone keep on track.
Once the 7 days is completed reflect on your experience with the challenge. Here are some questions to get you started…
What did you find interesting about the challenge?
Were you able to notice your mind wondering off?
How did you feel after your mind wondered off?
Do your teeth feel nice and clean?
Has it changed the way you clean your teeth?
What other day-to-day activities can you do in a mindful way?
If the younger children in your household are looking for some inspiration, have a look at this video by Hey Duggee.